Golden Gate Brochure
---
I collect old cameras. One of my cameras, a Kodak No. 3A Autographic Junior, was a gift from my father in about 1985. When I opened the camera's case, I found a travel brochure for the Monticello Steamship Co lines connecting Vellejo, the U.S. Navy Yard, Mare Island and the Napa Valley in the San Francisco Bay area.

The brochure contains a number of interesting images from the era (check out the aerial perspective drawing of the San Franciso Bay area in the left half of the first row and the photo of the Golden Gate without the Golden Gate Bridge at the left end of the second row). Since the Golden Gate Bridge was started in 1933 and completed in 1937, the brochure dates from prior to 1937.

The first row of images below shows one side of the brochure and the second row of images shows the the other side (if you see more than two rows of images then your browser window is too small).

Click on the panels to see larger versions.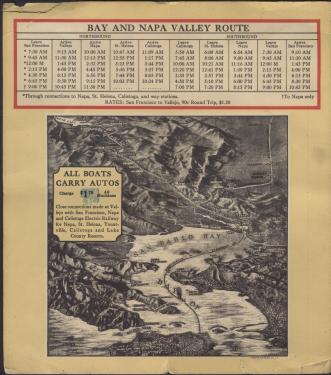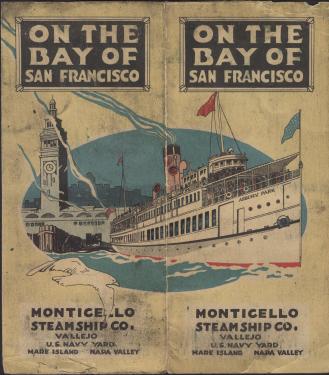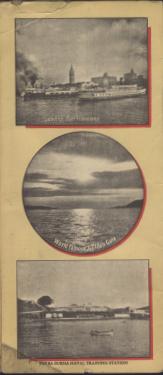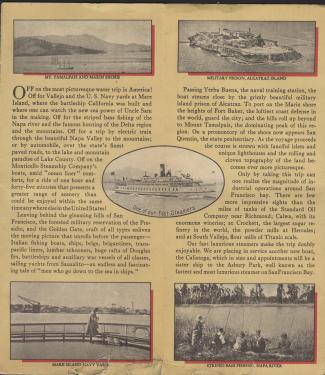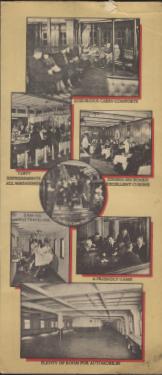 Click here for a 300dpi view of the aerial perspective of the San Francisco Bay area (a 600dpi version is available).
Just in case you're curious, the brochure is folded in two steps:
folding it in half so that the aerial perspective is on the back and the steamship drawing is on the front.
fold it in half again so that the steamship drawing is visible and the aerial perspective is hidden.
---


http://www.bouletfermat.com/photography/golden_gate.html