The Town of Glastonbury
---
Here's a view of the town of Glastonbury taken from page 155 of Owen & Bowen's Britannia Depicta.

This small excerpt (3.3cm wide by 5.7cm high) is just crammed with illustrations and information:
two windmills
five churches
lots and lots of houses
six mileage markers indicating the number of miles from the start of the map. Starting at the bottom of this image:

mile 22 is the dot right in the middle of Postham
miles 23, 24 and 25 are unlabelled because there is simply no room on the map for the numbers
mile 26 is right beside the Pumpals Stone Bridge
mile 27 is at the very top right beside the turnoff to Walton

numerous bridges
even more numerous side roads (including indications of where they go)
hills around Glastonbury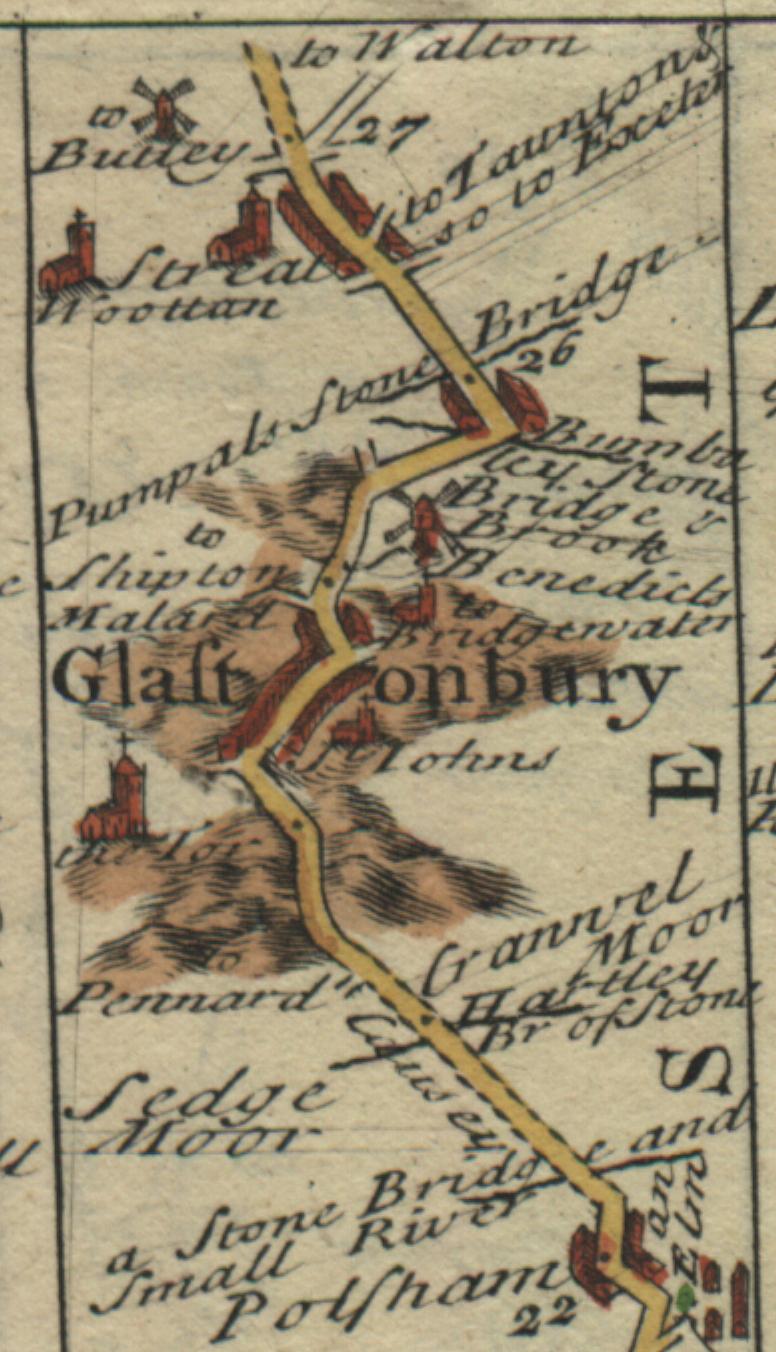 Click here to get back to the main Owen and Bowen maps page.
---


http://www.bouletfermat.com/owen_and_bowen/